Time To Sell!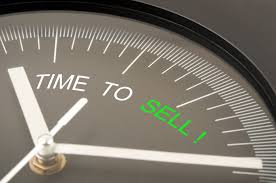 You have done your due diligence and you are ready to sell your business.

Speed is the key to maximize your return on investment. Be in control of your future.

Regardless of the 'why' you need to sell. You need an exit strategy that benefits you with maximum results.

Time is ticking!
There are multitude of strategies out in the web to help you with this process. Below is a summary of the steps you should follow if you are attempting to unload your business.

The seven steps to sell your business fast:
Prepare a Business Summary.
Market your business aggressively.
Screen buyers and email them your Business Summary.
Meet with qualified buyers and screen them appropriately.
Accept an offer.
Manage the due diligence process.
Handle the closing.
You have options whether you are an individual seller or business broker managing multiple listings.

Why wait? Get moving!

BusinessBrokerJournal.com was started in 2007 and is an interactive platform that brings together entrepreneurs and dealmakers. The Business Broker Journal Network is more than an advertising service; our goal is to be the central location for Buyers, Sellers, and Brokers to exchange knowledge about all things related to small to medium businesses.

We aim to connect thousands of individual business owners, business brokers and agents, investors, and franchisees. We thank you for visiting our site and look forward to hearing your suggestions on how to improve the site.

Don't wait and, why not join and get additional exposure on a global platform.

For more information, please visit www.businessbrokerjournal.com or click here to Sign-Up.